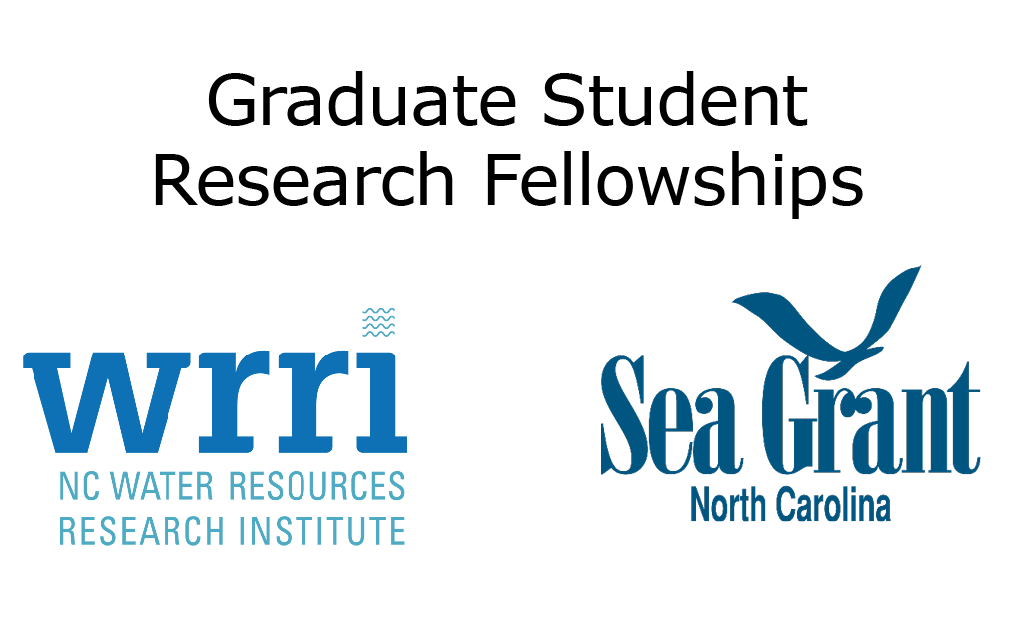 North Carolina's Water Resources Research Institute and Sea Grant programs are seeking applications for graduate student research projects in the areas of contaminants, aquaculture and watershed management.
Up to five $10,000 fellowships are available. The deadline to apply is: Nov. 5, 2018 at 5 p.m.
Students and faculty advisors of color in particular are encouraged to apply, as well as students from Historically Black Colleges and Universities (HBCUs) and/or Minority Serving Institutions (MSIs). Also encouraged are projects that could benefit traditionally under-represented or underserved communities. For more eligibility information, click the link below.
Projects should address the missions of both programs and should fall into one or a combination of these three focus areas:
Emerging regulated and unregulated contaminants of concern
Aquaculture development and issues related to water resources
Community development and stormwater/watershed management
Details of the request for proposal and application instructions are available here.
For questions, please contact:
John Fear, WRRI/North Carolina Sea Grant deputy director: jmfear@ncsu.edu or 919-515-9104
Nicole Wilkinson, WRRI/North Carolina Sea Grant coordinator for research and outreach: nicole_wilkinson@ncsu.edu or 919-513-1216